Therapeutic Horticulture Classes
Our Therapeutic Horticulture Certificate Program emerges from a health and wellness model of human development, combined with research supporting nature as an effective therapeutic medium. Learn to create experiences that utilize plants, gardening, and nature to empower individuals and groups whose lives have been affected by illnesses, injuries, disabilities, and life circumstances in order to achieve improvements in their cognitive, physical, social, emotional, and spiritual well-being.
THE CERTIFICATE PROGRAM
Respected nationwide, NYBG's program is led by our expert faculty—all highly trained practitioners—who are the ideal guides. Whether you are embarking on a new path or want to further enhance your therapeutic horticulture knowledge in human services, education, mental health, or other fields, NYBG will facilitate your skills and knowledge development.
Upon completion of the program, students will be able to:
Select and care for a diverse group of plants suitable for use in indoor and outdoor settings.
Understand the characteristics and needs of service communities served through therapeutic horticulture programs.
Develop goals, activities, adaptations, and evaluation methods that fit the specific needs of an individual or group.
Student Testimonial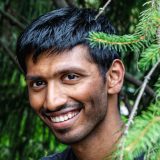 As a clinical laboratory scientist and a NYBG-trained urban naturalist, I'm in my element exploring the crossroads of nature and medicine, so when I discovered NYBG's Horticultural Therapy Program, it was the next step in the right direction. The instructors and the internship have been inspiring. In my current role, I know my patients through their samples but as an HT student, I also know them for who they are. And that's beyond priceless.
Ansel Oommen, MLS (ASCP)
Current Student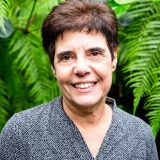 Thinking of a possible second career, I enrolled in NYBG's Horticultural Therapy Program. I loved that my instructors were practitioners in their fields. The assignments were stimulating, challenging and pulled everything together. I now provide my hort therapy services at a nursing home in New Rochelle and I'm excited about the many opportunities to apply what I've learned.
June Hessler
2018 Graduate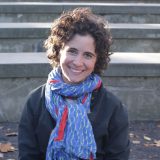 I started studying horticultural therapy to expand on my work as a health educator, and to learn more about working with plants and special populations. I've met great teachers and excellent mentors at NYBG. Now I'm applying my new knowledge and experience at the Brooklyn Botanic Garden, working with children of all ages, including those with special needs.
Shannon Sodano Heffernan
2017 Graduate, Instructor at Brooklyn Botanic Garden
Certificate Program Update
We are thrilled to launch the newly re-conceptualized Therapeutic Horticulture Certificate Program! Emerging from a health and wellness model of human services, students can prepare for many career pathways by using plants and gardening as a therapeutic modality. The program includes new requirements, offers electives, and an independent study option for field experience. Browse our FAQs to learn more.