Making the Edible Academy
Follow along as the Edible Academy takes shape, moving from the humble beginnings of our Ruth Rea Howell Family Garden to an expansive new space at NYBG where kids, parents, and teachers can engage in year-round learning about plants, gardening, and where our food comes from.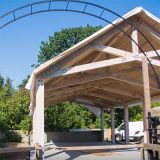 Past Updates
Get a behind-the-scenes tour of the Edible Academy's growth.
Visualizing the Future of The Edible Academy
The new complex will host many exceptional features, focusing on energy conservation, sustainability, and first-class education facilities.
A free-standing Solar Pavilion located at the southern end of the Family Garden, and next to the planting areas, will provide a comfortable shaded gathering space for school lunch, special programs, and classes. Solar panels on the roof of the pavilion will capture energy to help power the facility and offset our energy usage.
Designed to seat 300, the Terraced Lawn Amphitheater will comprise a stepped terrace to be sited in the grassy, sloped area north of the Family Garden. With open views, this new outdoor venue can offer large-scale cooking demonstrations, music performances, and other public programming.
The semi-circular Event Lawn, a site for special events and the general enjoyment of our visitors, will be surrounded by glorious vegetable display gardens, full of seasonal plantings.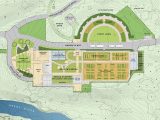 The heart of this project will be a LEED Gold-certified environmentally sustainable model green building with cutting-edge technology, a green roof, porous pavements, and geothermal heat.
The Overlook Pavilion, creating a front porch for the Edible Academy with a deck overlooking the Bronx River, will accommodate educational programs, cooking demonstrations in the adjacent smart classroom, and seated outdoor dinners.
The plantings of the Meadow Garden will attract beneficial insects, providing a habitat for necessary pollinators and predators of pests. Hosting a palette of native plants, among others, and an authentic wigwam, lessons in plant and animal interactions will take advantage of this area.
Connected to the classrooms and with maximum sun exposure, along with temperature control and a shading system, the Teaching Greenhouse will serve as a potting and propagation area as well as a child-friendly teaching space.
The building will include two high-tech classrooms with interactive SMARTboards. Each classroom will be able to accommodate 25–30 adults or 32 children with 5 adult chaperones and will offer year-round edible gardening programs and STEM (science, technology, engineering, and math) education activities related to growing and cooking.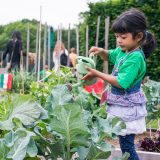 Donate Today!
There is still time to make a contribution to this incredible new initiative, and help support the Edible Academy's opening in 2018. You can learn more about the proposed facilities; the Ruth Rea Howell Family Garden, cornerstone of the Edible Academy; and the current and future garden programming your pledge will support below.